May 2016 Newsletter
Colorado Spine Therapy, LLC Newsletter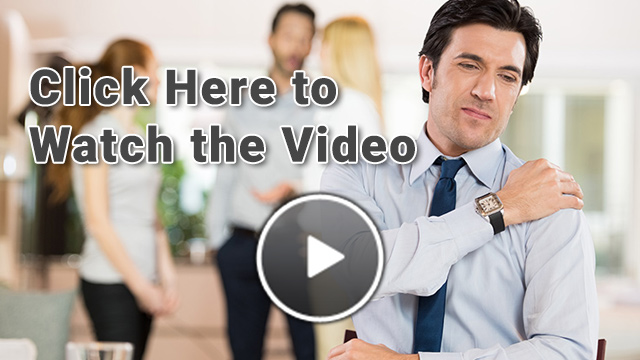 Click here to watch this video...
Who Do You Know with Shoulder Pain?
This month we have a short video that describes five painful shoulder conditions that we treat on a regular basis with our natural, hands-on approach. Take just a minute to watch our video then ask yourself, "Who do I know that needs help?" Then forward this message to them and have them give us a call.
Our goal is to keep people out of the costly & time consuming healthcare system by providing conservative, affordable, and scientifically proven treatment.
Click here to watch our video.
Memorial Day Barbecue Ideas
Memorial Day signals the start of the summer grilling season. This month we found a great list of barbecue ideas just for you. Whether it be Hawaiian chicken kabobs, pesto turkey burgers, or cedar plank salmon, we bet you will find a great recipe for the long weekend. Enjoy and let us know what you like.
Advice from the Archives - Focus on the Hips for Painful Knees
It may seem odd but patients with knee pain often experience a decrease in discomfort when they strengthen their hips. In an important physical therapy study, researchers compared the pain relief one group of patients had when they did knee exercises, to another group of patients that did hip exercises. Those that strengthened their hips did much better. Why? It could be that the knee strengthening exercises actually irritated the knee, or perhaps the exercises that focused on hip strengthening helped improve the mechanics of the entire leg and so reduced stress on the knee. Click here to read more and for a few exercises that might help you if you have knee pain.
Thank You to Those that Served and Sacrificed
For all of those that have served in the military to protect our nation, we thank you. For those who made the ultimate sacrifice, we are grateful and will remember you this Memorial Day.
Deb Lutsk, Admin. Assistant
Alan Mazur, PT, DPT, Man. Therapist, ATC
Jeremy Wehking, PT, MS, OCS, Cert. Man. Therapist, FAAOMPT
Stefan van Duursen, PT, MS, Cert.MDT, Cert. Man. Therapist, FAAOMPT
Colorado Spine Therapy
coloradospinetherapy.com
Email: dlutskcst@gmail.com
Please support your local Independent Physical Therapists