March 2015 Newsletter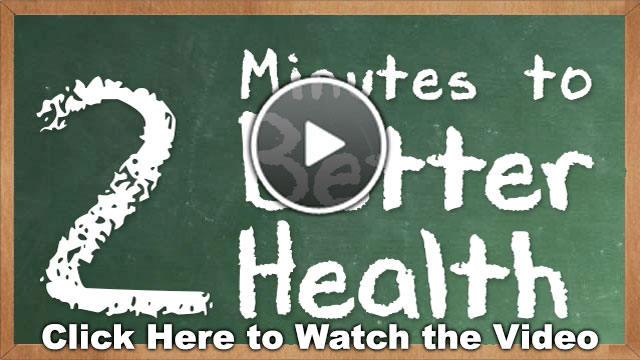 Click here to watch this video...
Thanks for your interest in our monthly newsletter. Almost every day you hear something in the news about the high cost of health care and the chronic diseases that afflict our society. We treat patients every week that are out of shape and are on the path to or are experiencing a chronic disease.
Part of our mission is to promote wellbeing here in our community. Most chronic diseases are preventable; so, this month we wanted to share a quick reminder that parents and grandparents can impact the future of their children with some simple health and nutrition tips.
We hope you find these tips useful and please pass them along to family and friends.
Child Nutrition and Fitness Resources
Below our video we have a number of good resources that range from how to give your kids a healthy challenge to eating on the go. Please share your experience with our social media links below the video as well.
Parent Tips for Health Snacks
Snacking is good when you feel hungry between meals. Choosing healthy snacks will help you and your family stay at a healthy weight.
Click here for some quick tips
Quote of the Month
A healthy attitude is contagious but don't wait to catch it from others. Be a carrier.
- Tom Stoppard
Don't forget, if you have neck, back, shoulder or knee pain, seeing a physical therapist first and fast is your best choice. Call if you are in pain and have any questions.
Why choose us?
We are a privately owned physical therapy clinic in the Denver Metro Area specializing in Physical Therapy of non-surgical neck, back, hip, knee, ankle, shoulder and elbow pain.
AND:
We will mail you a $15 Starbucks card if you refer a friend and/or family member to us. If they call us, make sure they mention your name. Of course, he/she has to start a Physical Therapy program...just calling to say hello is appreciated but not the goal.
Choose us and Experience the Difference!
Until Next Month,
Thanks from
Colorado Spine Therapy
coloradospinetherapy.com
Email: dlutskcst@gmail.com
Our Services
One-on-one Treatment
45 Minutes per Session
Orthopedic Physical Therapy

McKenzie Therapy
Dry Needling

Manual Therapy Tuneups
Educational Classes
What do we treat?

Facet Arthritis
Spondylolisthesis
Sacroiliac Pain
Whiplash

Herniated Discs
Radiculopathy
Spondylosis
Headaches

Spinal Stenosis
Myelopathy
Degenerative Discs
TMJ Problems

Please support your local Independent Physical Therapists